Finding the Perfect Barber for Your Hair Type
Choosing the right barber for your haircut is key to getting the perfect cut and style. With so many barbershops and stylists to choose from, how do you find the best barber to suit your specific hair type and desired look? Discover all the tips and strategies for choosing the ideal barber based on factors like hair type, face shape, and hairstyle goals. Read on to learn the secrets of finding your perfect match!
How to Choose the Right Barber for You
Selecting the right barber shop and stylist is essential to achieving the haircut you really want. The wrong choice can leave you with a cut that doesn't flatter your facial features or match your hair type. Follow these in-depth tips to find a skilled, experienced barber who can give you a great cut tailored specifically to you every time.
Get Personal Recommendations from People You Trust
One of the best ways to find a talented, qualified barber is to ask friends, family, coworkers and acquaintances for recommendations. Reach out and ask the men in your life where they get their hair cut and if they are fully satisfied with the results. Get specific referrals for barbers who are highly skilled with your particular hair type, whether it's thick, curly, fine, straight, wavy or somewhere in between. Look for enthusiastic reviews of barbers' skills, service and professionalism. If someone raves about their barber's attention to detail and talent with a certain hair texture like yours, make sure to get their name and information. Leverage other people's positive experiences to find a great stylist for your own hair needs.
Thoroughly Research Local Barbershops Online
In addition to personal referrals, spend time researching barbershops and salons in your local area online. Search for online reviews, ratings, photos and testimonials to evaluate potential options. Look for shops and individual barbers who specialize in and have extensive experience with your specific hair characteristics and type. For example, a barber who primarily serves clients with straight, fine hair likely won't have as much expertise and skill dealing with very thick, tight, curly hair. Seek out a barber who has years of proven experience expertly cutting, styling and maintaining hair textures that closely match or resemble your own unique hair properties. Pay attention to reviews that praise barbers' attentiveness, communication skills and mastery with certain hair types. Identify a shop and barber with a solid reputation and demonstrated successes with clients who have hair needs similar to yours.
Schedule Consultations to Meet Barbers In Person
Once you've identified some good candidate barbershops and stylists through recommendations and online research, schedule in-person consultations to meet the barbers and have introductory discussions about your hair goals and vision. Come very well-prepared to explain and demonstrate your desired hairstyle, preferred length, ideal texture, and other hair cut specifications. Provide as much helpful context as possible about your hair type, including any relevant details about thickness, curl pattern, growth direction, cowlicks, and more. Ask the barber for their qualified, expert recommendations on the most flattering cuts, styles and techniques to best complement your unique hair texture, face shape, bone structure, and other facial features. Pay attention to how closely the barber listens, asks questions, and offers tailored suggestions based on your specific hair properties and attributes. Make note of whether they seem to have deep experience with and understanding of how to cut and style hair like yours. If possible, try to see examples in person of cuts and styles they've done on clients with similar hair to get a feel for their skills.
Closely Inspect a Barber's Previous Work and Portfolio
When visiting a potential new barber for a consultation or haircut, look very closely at examples of their past work. Examine the haircuts on other customers currently in the shop. Ask to see before and after photos of previous styles and cuts the barber has done on a variety of clients, preferably ones with hair textures and types similar to your own. Looking through a barber's portfolio is a great way to assess their skills, strengths, and capabilities to deliver the type of cut, shape, and style you ultimately want. Pay attention to consistency across their work and how precise or clean the finished products look. Determine if the lengths, shapes, and styles they produce align with the hairstyle vision you have.
Have an Open Conversation About Their Experience
During a consultation, don't be afraid to ask candid questions about a barber's specific professional background and experience. How long have they been cutting hair? How many years have they worked with your particular hair type? What specialized training programs, classes or certifications do they have under their belt? What types of cuts, styles and services do they especially enjoy providing clients? You want to look for someone who has racked up at least several years of hands-on expertise and who seems very confident in their abilities to expertly handle the intricacies and needs of your hair type. An experienced, skilled barber won't mind such questions and will be happy to share details about their qualifications and successes working with hair like yours.
Establish an Ongoing Relationship with One Barber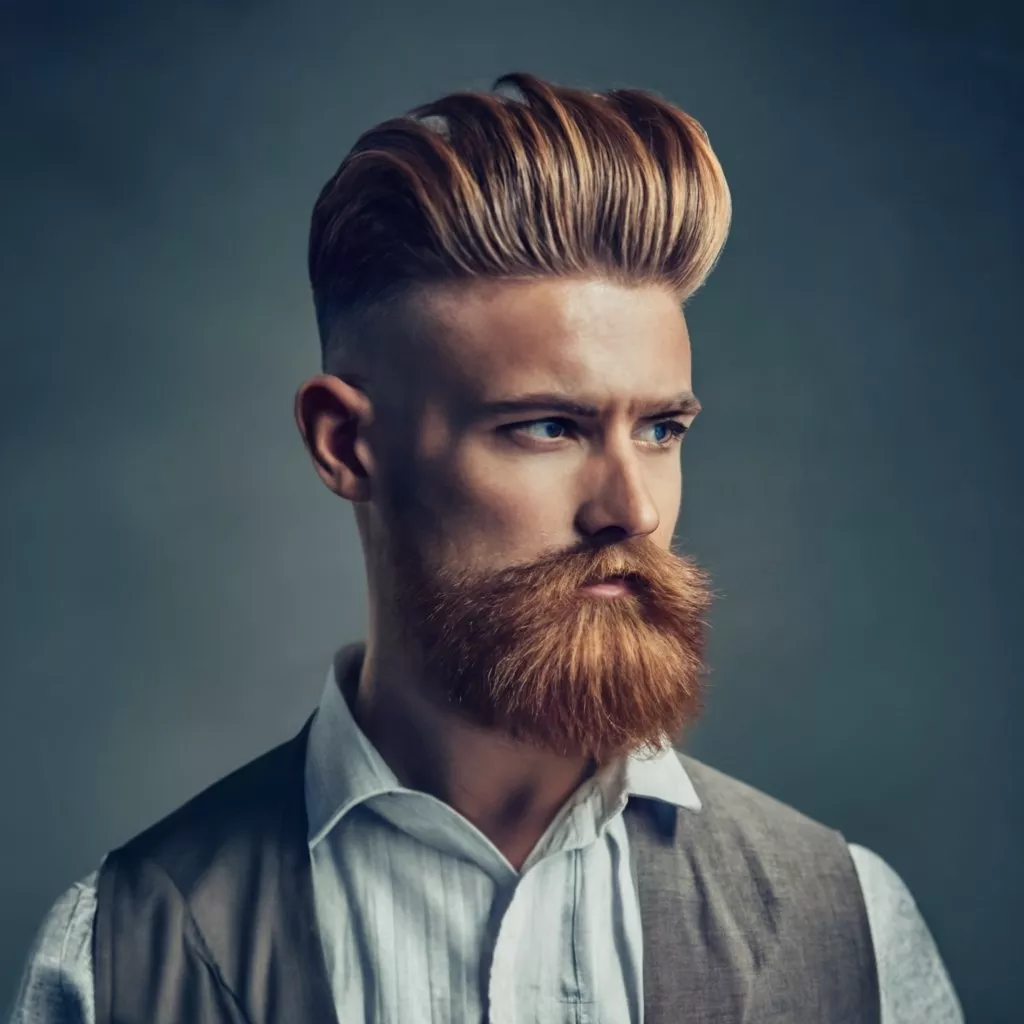 Once you discover a barber who seems highly skilled, personable, responsive and seems like an excellent fit, establish an ongoing relationship by booking appointments with them regularly. Consistently seeing the same barber each time you get a haircut is key for receiving more personalized, tailored results tailored precisely to you. Meeting with one barber on a recurring basis helps you build trust, open communication and shared understanding so they deeply grasp your exact hair wants and needs. Sticking with one stylist leads to greater consistency, since they'll refine their approach over time based on your unique hair properties, patterns and behaviors. They'll learn exactly how your hair responds to different products, tools and techniques. Finding "your barber" and investing in that ongoing relationship is the secret for consistently amazing haircuts.
Periodically Ask for Second Opinions
While you want to establish barber loyalty with one great stylist, it's also smart to periodically book a haircut with another barber every so often, such as once or twice a year. Getting a second opinion from another set of trained eyes can provide fresh perspective and insight into alternate cutting, styling or maintenance techniques to try. The new barber may notice things your regular person doesn't, like signs of damage or a more flattering style for your face shape. Use these supplemental consultations to gather more intel that you can then take back to your number one barber.
How to Clearly Communicate Your Hair Goals
To get the absolute best haircut possible, you need to learn how to clearly and precisely communicate your vision, wants, and needs to your barber. Here are some very helpful tips and strategies for effectively explaining exactly what you're looking for:
Bring photo inspiration pictures of favorite styles, cuts and looks you want to emulate. This provides tangible, visual examples for your barber to use as a guide.
Explain your desired lengths using very specific numbers, measurements and terminology. For example, say you want "two inches on the sides and five inches on top." Demonstrate lengths with your fingers.
Discuss any hair products, tools, and daily styling techniques or routines you're currently using. This helps the barber recommend products and cuts that align with your styling abilities and preferences.
Share useful lifestyle context like your occupation, fitness regimen, hobbies and other factors that influence your ideal style. An active, low-maintenance look may work better than a high-maintenance, time-intensive cut.
Talk about your hair's properties, including any problem areas, sensitivities or changes you've noticed as you've aged. This context helps the barber tailor the cut accordingly.
Listen closely and keep an open mind to your barber's advice and ideas. A skilled stylist will suggest styles, products and techniques to best flatter your face shape, bone structure, hair type and personal style goals.
Speak up assertively during the actual haircut if something doesn't look right or match your requested specifications. Guiding your barber in real time helps get your desired results.
Finding the Right Barber for Your Specific Hair Needs and Type
Not all barbershops are created equal. Certain establishments develop specialized expertise and excel at cutting, styling and servicing specific hair types and textures. Target your search to find a shop with significant experience and successes catering to clients with hair similar to yours.
For Curly-Haired Gentlemen
If your hair is very curly or oily, seek out barbers who are very experienced and up-to-date on techniques for cutting textured curly hair. Wet cutting, layering, razoring, and texturizing are essential skills your stylist should have. Also look for the use of cutting-edge tools like curve shears designed especially for curly hair. Your curls will bounce and thrive with an expert curly hair barber.
For Those with Pin-Straight Hair
Men with perfectly straight, fine hair require precision barbers highly skilled with the shears and razor. Look for a barber who excels at delivering sharp, exacting haircuts to maximize the look of silky straight locks. Seek out straight hair specialists who incorporate razor work to add flow, movement and texture. You want clean lines, exact tapering and excellent finishing.
For Gentlemen with Lots of Thick Volume
If you have an abundance of very thick, full hair, visit barbers with expertise and advanced techniques in texturizing and thinning hair. The right barber will have the scissor skills and understanding of density to remove bulk while retaining a flattering shape and outline. Find someone experienced working with lots of hair who knows how to cut it in a way that makes it more manageable. Ask about their thick hair specialties, tools and methods.
For Those Experiencing Thinning or Balding
Barbers who cater to clients with thinning hair or male pattern baldness have specialized training in cuts and styling that maximize the appearance of density and coverage. They are experts in surface texture, strategic height, and flattering proportions to make the most of your hair. Look for shops that advertise expertise with hair loss and thinning to find someone skilled at cutting and styling in a way that flatters the hair you still have.
For African American Gents
Barbers well-versed in cutting afro-textured hair understand the unique structure, growth patterns, and needs. Look for expertise specifically in popular African American styles such as fades, shape-ups, short Afros, and starter dreadlocks. Established shops in the community, often multi-generational, are safe bets for top-notch shape-ups. Seek out stylists fluent in black hair care and culture for the best experience.
Get Your Best 'Do By Finding The Perfect Match
Finding the right barbershop and barber specifically suited for your hair texture, properties and styling needs is the key to consistently amazing experiences and satisfied results. Ask around for referrals, research online, have in-depth consultations, inspect portfolios, and communicate clearly to discover your perfect stylist match. Invest time into building loyalty and a relationship with this talented barber to get familiar with your hair. Under their skilled hands, you'll leave every appointment feeling freshly polished and confident. With the right barber's expertise, care and attention – you'll always look like your very best stylish self!
FAQ
How can I find the right barber shop?
To find the right barber shop, you can ask around for recommendations, look for reviews online, or visit different barber shops in your area to see which one suits your needs.
What should I look for in a barber shop?
When looking for a barber shop, you should consider factors such as the barber's experience and expertise, the cleanliness and ambience of the shop, the range of services provided, and the overall customer reviews and satisfaction.
How do I find the best barber for my haircut?
To find the best barber for your haircut, it's important to communicate your desired hair style and type to the barber. Additionally, you can ask your barber for recommendations based on their expertise and experience.
What type of haircut should I get?
The type of haircut you should get depends on factors such as your face shape and hair type. It's best to consult with your barber to determine a hairstyle that will complement your features.
How can I communicate my desired haircut to my barber?
To communicate your desired haircut to your barber, it's a good idea to bring reference pictures or describe the style and length you want. You can also ask your barber for recommendations based on your hair type and lifestyle.
What if I had a bad experience with a barber before?
If you had a bad experience with a barber before, it's important to communicate your concerns with your new barber. Make sure to ask for their expertise and address any specific worries you may have.
How often should I visit a barber?
The frequency of visits to a barber depends on the length of your hair and the style you want to maintain. Generally, it's recommended to visit a barber every 4-6 weeks for regular haircuts.
Can a barber recommend a hairstyle for me?
Yes, a skilled barber can definitely recommend a hairstyle that will suit your face shape and hair type. They have the expertise to suggest styles that will enhance your best features.
How can I ensure a good haircut every time?
How can I ensure a good haircut every time?
Key Take Away on How to Find Your Perfect Barber
Get personal recommendations from satisfied friends and colleagues
Research local barbers' skills, reviews and expertise online
Have in-person consultations to discuss your hair goals and vision
Look at examples of barbers' past haircut work and styles
Ask candid questions about barbers' specialized experience and training
Stick with one skilled barber to build an ongoing relationship
Periodically get second opinions from other barbers
Bring photos to show your preferred hairstyles and lengths
Clearly explain your ideal haircut lengths, products and styling
Listen to your barber's advice on the most flattering options
Give real-time feedback during the haircut if needed
Choose barbers who excel with your specific hair type and texture
Invest time in finding the perfect match for consistently amazing results